Up to 96% AFUE Constant Torque ECM Motor Multi Position (W96T)

Home > Products > Gas Furnaces >
Up to 96% AFUE Constant Torque ECM Motor Multi Position (W96T)
Up to 96% AFUE Constant Torque ECM Motor Multi Position (W96T)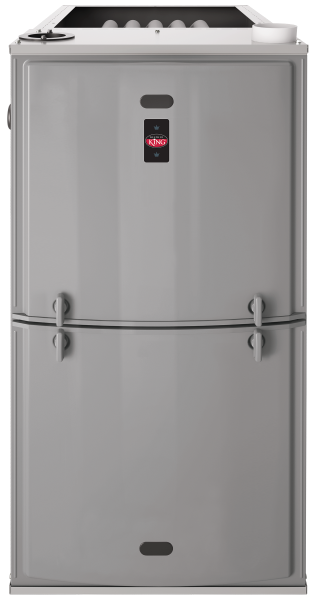 Enjoy greater comfort and performance

thanks to a two-stage operation that offers a more consistent indoor environment – keeping cold spots to a minimum. The two-stage heating design primarily operates on low-speed, only temporarily switching to high during peak cold-weather conditions.

Dependability

is of the utmost importance when it comes to your family's comfort. Our W96T Gas Furnace comes standard with the direct spark ignition system (DSI), which is one of the most dependable ignition systems available today. This technology is the same proven design used on gas ovens and stoves.

Protect Your Home

with the industry's first blocked drain sensor which will shut off your furnace when a drain is blocked, preventing water spillage and potential water damage to your home. It also prevents seasonal start-up issues, which means fewer warranty claims. All this translates to fewer repair bills and more cozy nights at home.

Quiet and efficient comfort

is what you get with W96T Gas Furnace. The new patented heat exchanger design provides improved airflow, which reduces operating sound by 20%**, making it one of the quietest furnaces on the market. And because it's high efficiency, your monthly energy bill will give you even more reasons to smile.

Reap Savings Through Maximum Efficiency

The W96T Gas Furnace is not only high-performing but also saves you energy and money. A 96% AFUE rating may qualify you for local and/or utility rebates. It's everything you need in a gas furnace — and more!
Specifications
96% AFUE Ratings

4-way multi-poise design
Input rates from 40 to 115 kBTU
Two-stage Constant Torque ECM Motor
Ignition System
Water Management System
Quiet Operation
5-year warranty on parts
15-year warranty on heat exchanger
Warranty extension upon registration:
Conditional Parts - Ten (10) Years
Heat Exchanger - Twenty (20) Years
Documents
W96T
Warranty
Conditional Parts - Five (5) Years
Heat Exchanger - Fifteen (15) Years
Warranty extension upon registration:
Conditional Parts - Ten (10) Years
Heat Exchanger - Twenty (20) Years
WeatherKing Warranty
Click below to register your WeatherKing® product.